Enjoy Going to the Dentist—at Kenosha's Premier Dental Practice
The Best Dental Technology, Compassionate Care, and Affordable Prices. Get Everything You Want in a Dentist at Pat Crawford, DDS.
Take the Pain Out of Going to the Dentist
Most people hate going to the dentist. And for good reason. You spend forever sitting in a waiting room only to get outdated, impersonal care that costs way too much. At best, you leave with clean teeth, but a sour taste in your mouth.
When you walk into our dental practice in Kenosha, WI, you'll experience the difference from the very first moment.
Enjoy an atmosphere where you'll feel at home, with a staff dedicated to the utmost care and friendliness. Even better, you'll find we offer complete, in-house dental surgery, crowns in one visit, and the most cutting-edge dental technology, all for lower prices than the competition.
Explore our wide range of dentist services, including:
General Dentistry
Everything from cleaning to cavity filling and the quick repair of chipped or cracked teeth will help to maintain excellent oral health and great overall health.
More About General Dentistry
Dental Implants
For permanent replacement of missing teeth, without the hassle of ill-fitting dentures, consider all the benefits of dental implants, including health and appearance.
More On Dental Implant Procedures
Dental Crowns
If you've ever had to be fitted for a crown and wear a temporary crown until yours is made, you know what a pain that can be. We make crowns in office, while you wait!
More About Dental Crowns
Dental Veneers
Don't let chips, cracks, or discoloration keep you from smiling. Get a whiter, brighter grin with natural-looking, stain-resistant, smile-enhancing veneers.
More About Dental Veneers
Cosmetic Dentistry
With cosmetic dentist services by Dr. Pat Crawford, you won't just get a smile makeover, you'll feel better about everything—because that's what happens when you smile more.
More On Cosmetic Dental Care
Bridges
When you have missing teeth, many areas of your life are affected. You may have trouble chewing, speaking…and you won't want to smile. Remedy all of that with a bridge.
More About Dental Bridges
Root Canals
Avoid tooth extraction with a root canal. Breathe easy – we can make it a much more comfortable, uncomplicated procedure than you might expect.
More About Root Canals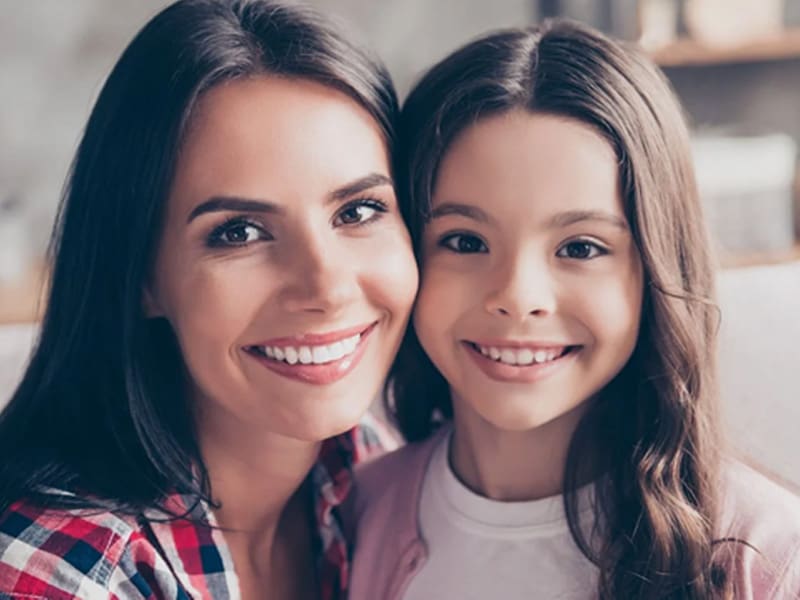 Teeth Whitening
It's something simple you can do to improve your appearance, and when you treat yourself to teeth whitening services, you'll smile more and feel better every day.
More About Teeth Whitening
Sleep Apnea
This life-altering sleep disorder can cause exhaustion, headaches, fatigue, brain fog, and more if left untreated. Consult with us about treatment options.
More On Sleep Apnea Treatment
We are happy to provide emergency dental services, preventative care, treatment for gum disease, and much more.
Get in touch with us to schedule an appointment today.
Do We Have the Best Dentist in Kenosha? You Decide
What do you want most from your dentist? Pain-free procedures? Short wait times? Affordable care? Or the latest technology? When you entrust us with your dental care, you can expect all of that plus personal attention that makes you feel comfortable and right at home.
We invite you to get to know Dr. Crawford and our staff, see our list of insurance providers, take a virtual tour of the office, and find out why we were voted Best Dentist in Kenosha.